PPORF is called "20 Keys" in the world outside of Japan.
20 Keys is quite same system as PPORF and these are created by Iwao Kobayashi who is a Chair man of PDI (PPORF Development Institute Inc.) in Japan.
This Web site is an official one of PPORF 20 Keys in Japan.
Our PDI is a licensor of 20 Keys and has following licensees in the world.
20 Keys licensees

Company Name
Territory
ODI (South Africa)
South Africa, Swaziland, Lesotho, Botswana, Zimbabwe, Zambia, Namibia, Angola, Mozambique
Lindau Institute (Germany)
Germany, Austria, Switzerland
Access to Growth (UK)
United kingdom
Leading Performance
(New Zealand)
New Zealand
ProEra (Moldova)
Moldova, Ukraine, Romania, Georgia
Business Excellence (Russia)
Russia, CIS countries
Symbios (Egypt)
Egypt
VALCON AS (Norway)
Norway, Sweden, Finland, Denmark, Iceland
Epitychia d.o.o. (Croatia)
Croatia
BG-Konsultatsioonid OU (Estonia)
Estonia
Next Consult Ltd (Bulgaria)
Bulgaria
Kolluru Project Consultants
Kenya, Uganda
LMN Co. (USA)
USA
PDI Licensor (Japan)
Asia and all of the world
Dr. Yoshiyuki Kobayashi
President
PPORF Development Institute Inc. (PDI)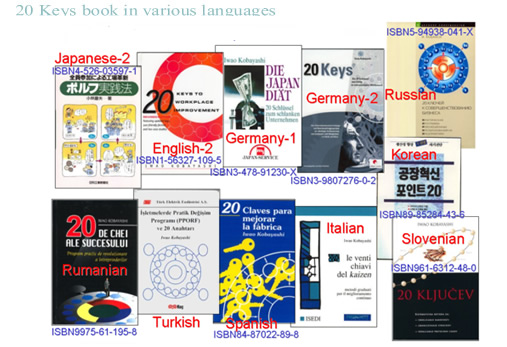 [ Please contact us ]